Open City is moving and changing
Posted on September 16, 2016 by Laura - No Comments
All Things Grow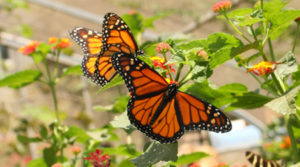 Dear Patients of Open City,
This letter is to share with you some details about the transition I am planning for Open City, and to let you know how your care will continue.
We are moving to a new office.  Open City will stay open until November 10th in its current home.  After that, Open City will move to 255 S. 17th Street, suite 1503, seven blocks away near Rittenhouse Square.  Treatments will be provided there starting on Tuesday, November 15th.
At the new space, I will continue to see patients for private acupuncture.  I will also continue to see Open Room patients in the new office, although we won't have a group space.  Instead, because these treatments are briefer, I will offer them to established patients at the fees currently in effect. Our work together means a lot to me, and I would love to continue it. 
 Acupuncture treatment engages both the mind and the body in moving toward balance and ease. The conversation with patients both before and after treatment has always intrigued me.  As I grow older, and perhaps wiser, I am even more drawn to the healing inherent in the conversation, and back to my roots in clinical social work and therapy. This fall I began advanced training in Gestalt therapy.
I am currently accepting psychotherapy patients. I am also incorporating counseling into the acupuncture treatment with some people.  It is wonderful to see the changes that unfold through integrating the two approaches.
The focus of care offered at the new office will include acupuncture, psychotherapy and work that incorporates the two modalities.  I hope to bring something unique and useful to the world by developing my work in this way.  I am so grateful for the patients, teachers, and patients as teachers who have brought me to this stage of my practice and have given me the honor of their trust.
Please contact me with any questions.
 
Thank you, and may we all continue to grow and to thrive.
Yours,
Laura Hawley, LSW, Lic Ac