Beginner's Mindfulness Classes in 2016
Posted on November 24, 2015 by Laura - No Comments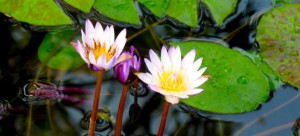 Beginner's Mindfulness Classes in 2016
Two  8 week courses
limited to 6 participants each
Evening class meets on Mondays from 6:30 to 8:15 pm
February 1st to March 21st
——-
Morning class meets on Tuesdays from 9 am to 10:45 am
February 2nd to March 22nd
Cost: $300
Interested students, please contact Laura at 215-545-7040 or laura@acuphilly.com for details.  Or sign up on schedulicity.
In this class, Laura Hawley will teach beginner's meditation and mindfulness practices.  The aim of the class is to learn how to suffer less and to enjoy life more fully by developing the ability to be aware of the present moment.  
The development of a regular mindfulness practice will be supported through homework with guided meditation and simple qi gong exercises.  
Participants will be encouraged to practice daily for 20 to 30 minutes.