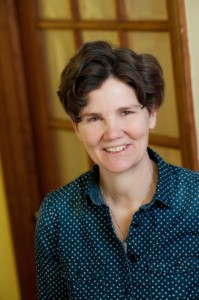 Since 1998 Laura has practiced acupuncture and herbal medicine full time in the city of Philadelphia. She worked through government funded programs though P-FIGHT, Action AIDS and Graduate Hospital to treat people living with HIV, integrating those patients into her private practice. Inspired by the issue of access to alternative care, Laura founded Open City Healing Arts in 2010, where treating patients in a community style allows her to provide care on a sliding scale. She also treats patients privately, which allows more time for complex treatment. Laura combines her skills as a counselor and social worker with her 20 years of experience in holistic medicine to provide care that is gentle, effective and empowering.
Laura attended the New England School of Acupuncture where she graduated with distinction, winning a Tsay Fellowship award in 1991. She also completed two years of herbal medicine study and finished a certificate program in Toya Hari, a form of Japanese acupuncture. She studied Japanese acupuncture intensively, completing ongoing training in Kiiko Matsumoto style acupuncture under the direction of Kiiko Matsumoto and David Euler.
Laura grew up traveling the world with her family and graduated from high school in New Delhi, India. After high school, she attended Oberlin College where she majored in English. She went on to attend the University of Washington where she received her Master's in Social Work and later worked as an LICSW (Licensed Independent Clinical Social Worker) in the Boston area. During her time as a social worker in the field of mental health, Laura put herself through acupuncture school doing home care social work at Melrose Wakefield Hospital.