A healing event for the LGBTQ community and our allies
Posted on June 24, 2016 by Laura - No Comments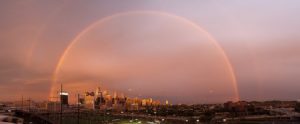 All members of the LGBTQ community and our allies are welcome to come for acupuncture and time to heal.
Brought to you by the local acupuncture community, the event will take place at Open City on Saturday, June 25th from 1 until 4 pm.
There will be a place for conversation and time together, as well as quiet space for treatment. Drop in for care and community. We will collect donations to send to Orlando, but the event is free.
You can RSVP by clicking the "Going" button on Facebook